We can't believe it's already that time of year! Halloween officially happens this week and it's the time of year where you can let your freak flag fly. With that comes some challenges on creativity but luckily we have the perfect solution for this sort of thing. Beer!
The possibilities of how you can create a beer focused costume are endless and it's the perfect way to mesh your favourite night of the year with your favourite beverage. So, without further ado let's take a look at this list of awesome Halloween Costumes for beer lovers:
Oktoberfest Attendee Costume
Time to dust off that old Lederhosen or Dirndl from that time you went to Oktoberfest (or cough… Toronto's Festival of Beer). There are also a ton of options available for you to choose from on AMAZON.
Six-Pack Costume
Who needs a Wolf-Pack when you and your crew can be a Six-Pack – right? You just need to be a little bit handy in the DIY department and be one with the beer – that's it! Check out THE BEER STORE for some beer-inspiration and might as well use that time to learn a bit more about your favourite beer too.
Beer Pong Costume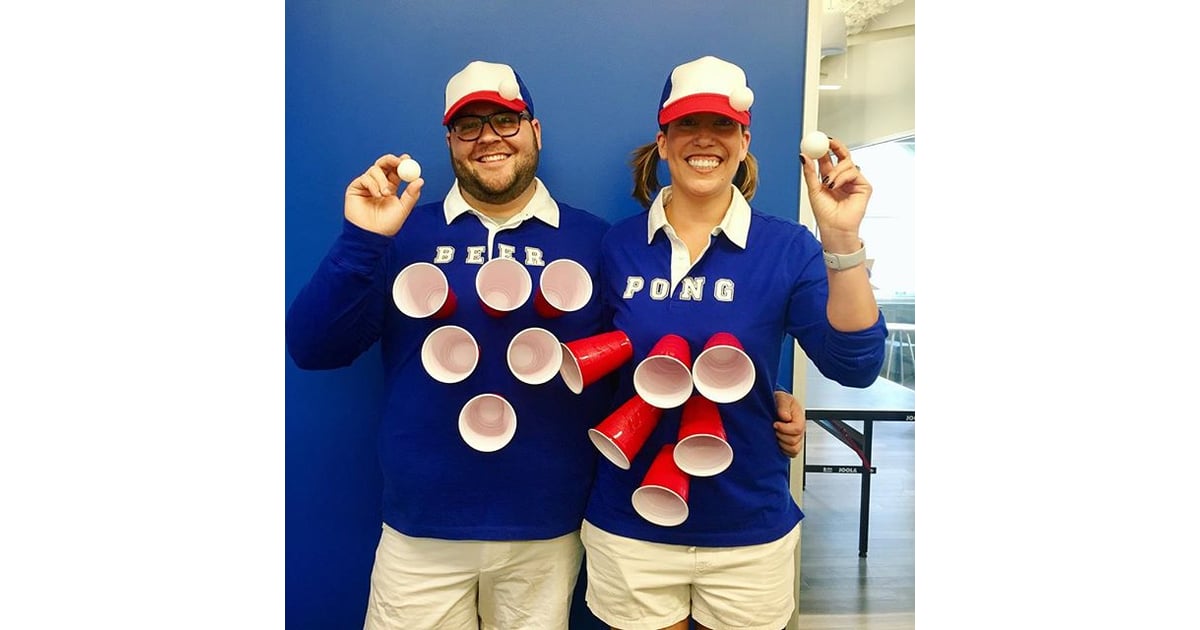 This is a great couple costume and also a great way to let everyone know that you take your Beer Pong seriously. All you need is something to hold the cups on to your shirt or sweater and maybe add a few other accessories like letters and a hat like the picture above. Easy-peasy!
Bud-Light Year Costume
This one is bound to get people laughing. All you need is to take those old Bud Light boxes you have lying in your garage or condo and make yourself an armoured suit so you are ready for infinity and beyond!
Duffman Costume
We've all watched the Simpsons and out of the many iconic characters from that show, Duffman was always a fan favourite. You can find this one at many of the costume stores around the city but if buying online is your thing, you can get grab this one and others on AMAZON.
There you have it! You have plenty of options to choose from, just make sure you get on it because Halloween is this Thursday and no one wants to be that guy who shows up to the party without a costume.
The 2020 edition of #TOBeerFest presented by THE BEER STORE happens July 24 to 26 at Bandshell Park Exhibition Place. There you can expect hundreds of breweries, dozens of food choices, and live entertainment each day. Tickets go on sale December 3, 2019 but you can get exclusive presale access if you sign up to our mailing list HERE.
Don't miss the highlights from last year: